06/24/2023
7 views
At around 1:10PM MST on February 20th, 2020, a United Airlines Boeing 777-200 from Denver to Honolulu suffered an engine failure shortly after takeoff. The pilots were able to make a textbook emergency landing back at Denver. According to the FAA, the 231 passengers and 10 crew members on board were able to make it out with no injuries.
The incident was captured by many witnesses, including Denver plane spotter Hayden Smith (@speedbird5280). Smith was able to catch high-quality photos of the aircraft with the failed engine.
Denver residents also experienced debris falling from the aircraft's engine. Local authorities are investigating the fallen debris, and are asking local residents to check for debris. Pieces of the aircraft's PW4070 were found in yards, on roofs, and in parking lots. A piece of the engine cowl is said to have fallen onto a pickup truck, crushing the roof.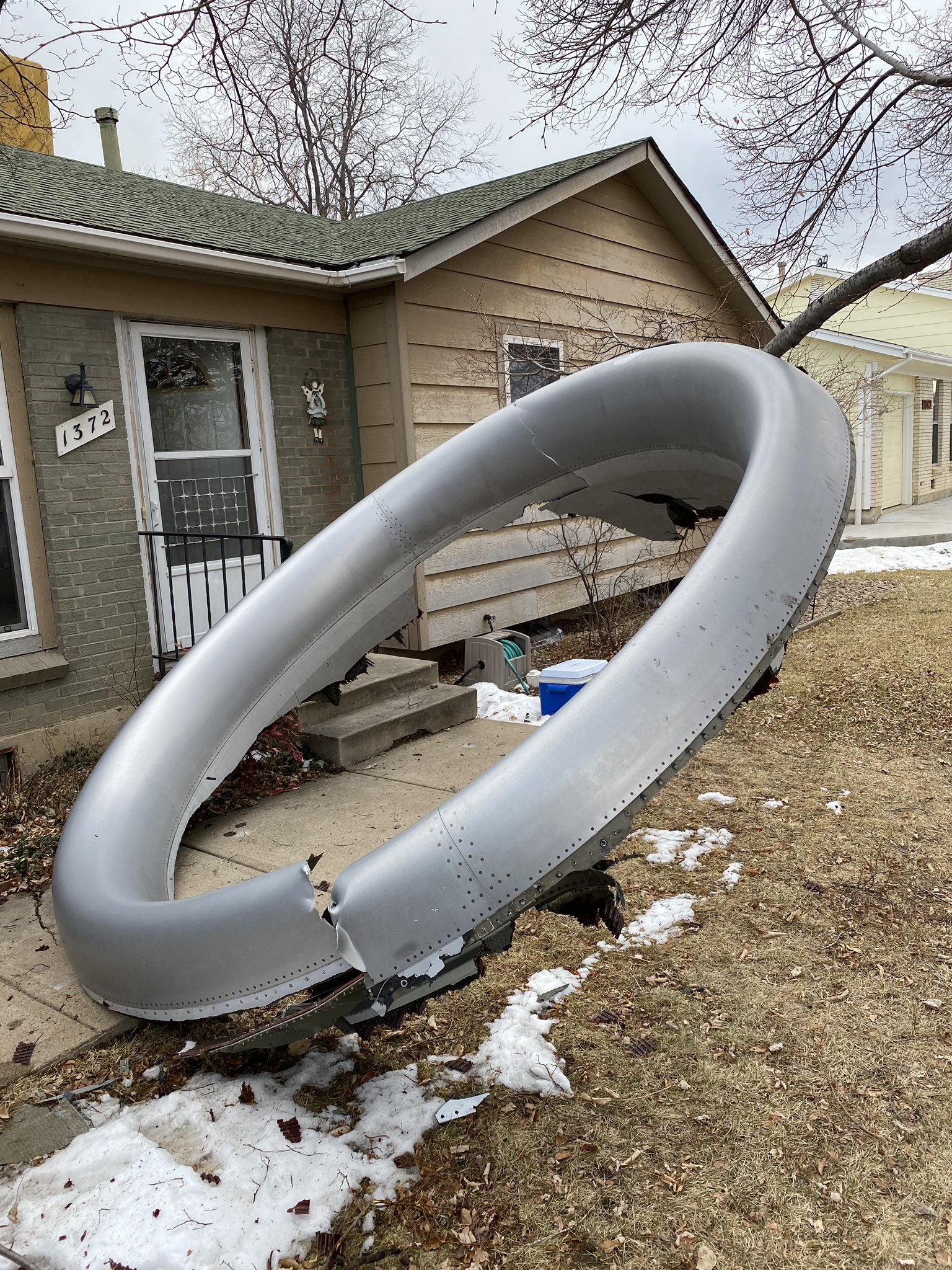 This photo posted by the Broomfield Police Dept. shows the engine casing in a local resident's front yard. Broomfield PD is also reminding residents to not touch or move pieces of the aircraft.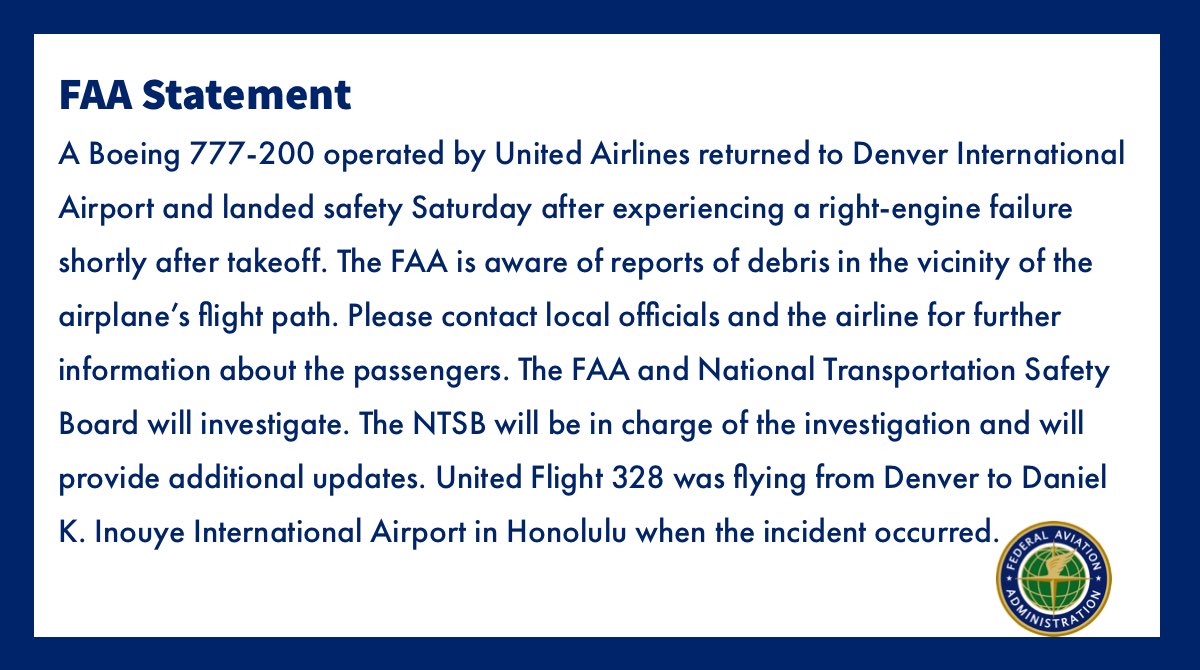 The NTSB is aware of the situation but has yet to make a statement about the investigation. The FAA has started an investigation and has posted a statement which is shown to the right.
A local resident told CNN in an interview that he had watched the debris fall to the ground and took shelter with his children.
"Debris started raining down, which you know, sort of looked like it was floating down and not very heavy, but actually now looking at it, it's giant metal pieces all over the place." Kieran Cain explained.
You must be logged in to contribute.